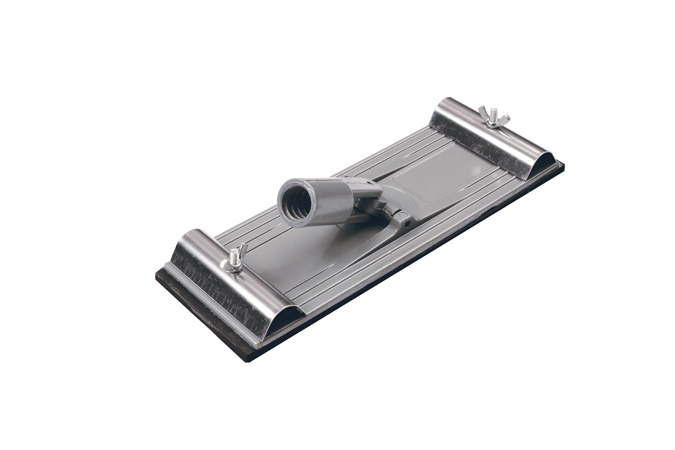 Pole Sander Head
---
For use with 1200mm (4") Steel Pole (16571020).
For use with sandpaper when smoothing all surfaces. The padded surface gives improved sanding of uneven and rough surfaces.
Swivel head aids sanding of walls and ceilings. Simple wing nut for easy tightening and release of sandpaper securing bar. Strong, lightweight aluminium head, which screws onto extension poles.
Description

Product information

For use with 1200mm (4") Steel Pole (16571020).

Datasheet

Download datasheet

No manual available.

Reviews