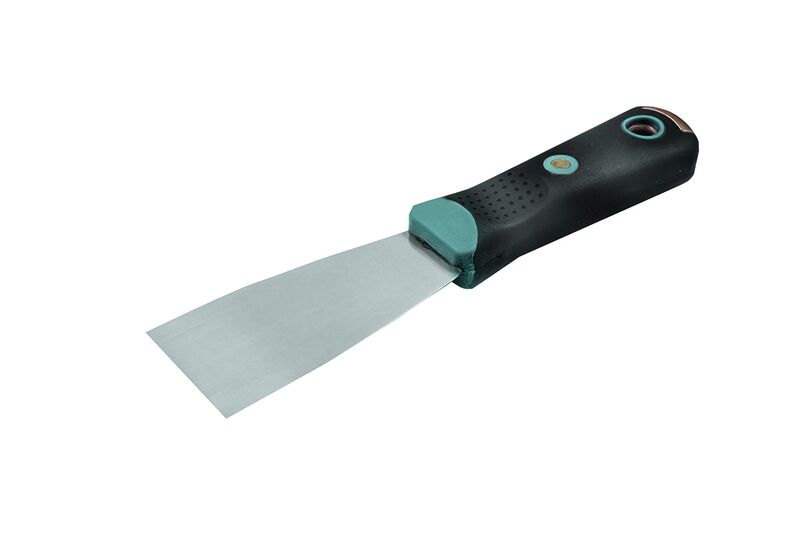 Heavy Duty Filling Knife
---
Ground carbon steel blade for optimum flexibility to give a professional smooth finish. One piece full tang for optimum strength. Heavy duty nail and tack setting hammer end. Soft grip handle with thumb rest for extra comfort.
Description

Product information

Blade - Carbon steel full scale tang Handle - Soft grip

For our Beeline Fillers please click here

Datasheet

Download datasheet

No manual available.

Reviews (1)

One review for Heavy Duty Filling Knife

Simon Hutt

15 October 2019 00:10:28

---

Prep - Heavy Duty Filling Knife Review

I recently used the Prep 50mm Premier Heavy Duty Filling knife and found this to be one of the best filling knives I have used over the years. The soft grip I found to be comfortable and seemed to be a natural shape for my hand. I didn't use the heavy duty nail and tack hammerhead but this appeared to be a good feature in the design of the knife. The blade has a good flexible range allowing me to apply a premixed filler with ease. All in all a good all rounder product which will be a must have tool in my decorating work box.