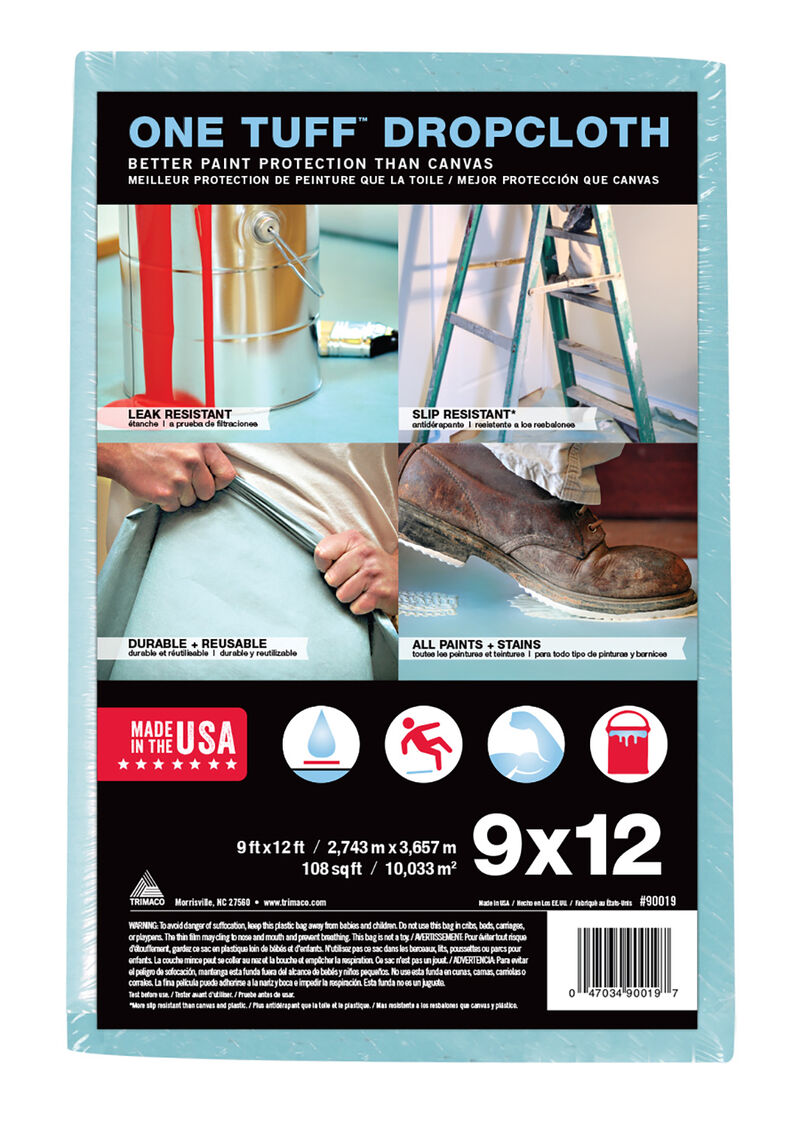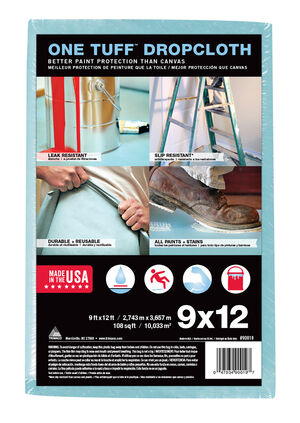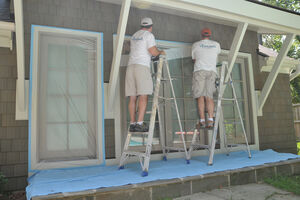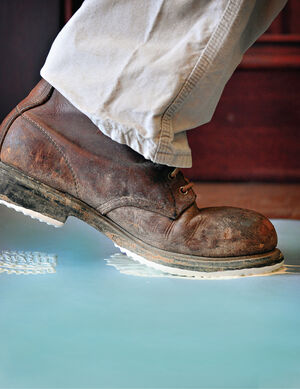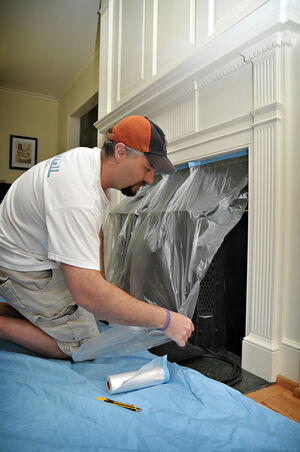 TRIMACO One Tuff Coated Dropcloth
---
610mm x 15m (24" x 50").
Great for interior painting, plastering, construction and staining.
Reusable.
Trimaco's One Tuff Coated Dropcloth is a durable, drapable and slip-resistant drop cloth that is the perfect protection for painting, plastering and staining. The blue fabric drop cloth has a specifically engineered coating that won't de-laminate, it will show paint and is absorbent to avoid tracking.
One Tuff has a lightweight fabric which makes it easy to handle and maneuvre while offering exceptional protection. The cloth side absorbs while the coated side provides maximum protection against leakage.
Patented Sontara fabric
Made in the USA
Leak resistant to all paints + stains
Slip resistant
Durable + Reusable
Not washable
Description

Product information

610mm x 15m (24" x 50") Great for interior painting, plastering, construction and staining. Slip resistant, durable and reusable.

Datasheet

Download datasheet

No manual available.

Reviews