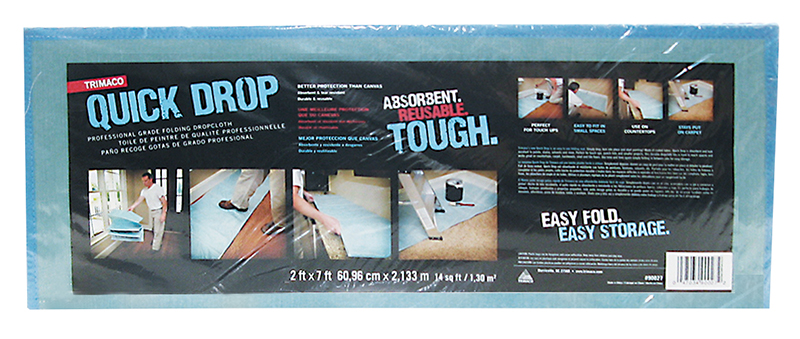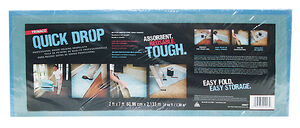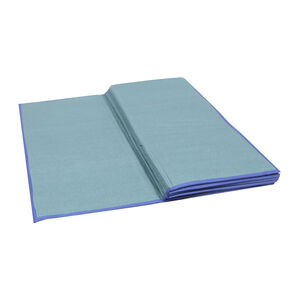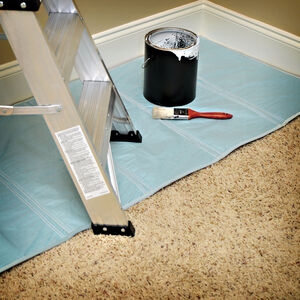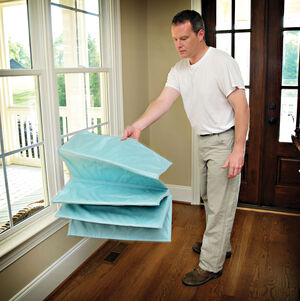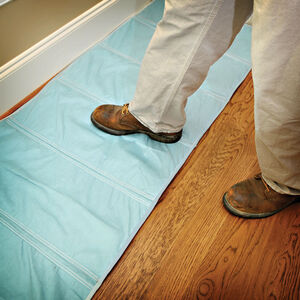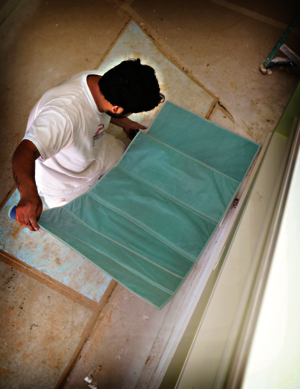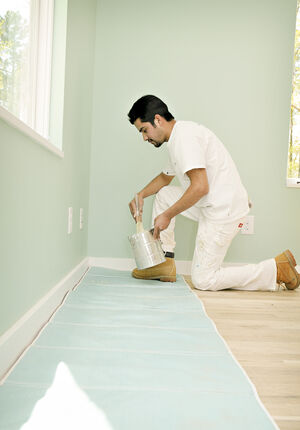 TRIMACO Quick Drop Folding Mat Dropcloth
---
Absorbent and impenetrable.
Made of coated fabric, the Quick Drop folding mat drop cloth is extremely absorbent and leak resistant to paints, stains, solvents and more. It's easy to handle and maneuver - simply drop and kick into place.
The folding mat is ideal for touch ups, punch lists and smaller projects. It works particularly well in hard to reach spaces and can be used on counter-tops, carpet, hardwoods, vinyl and tile floors. Quick Drop can be reused and simply folded and stored between jobs.
Easy fold + easy storage
Leak resistant protection
Absorbent blue fabric avoids tracking
Better protection than canvas
Tear resistant, durable + reusable
Non-slip, thick foam padding
Easy on the knees
Spot clean only
Description

Product information

Tear resistant, durable and reusable folding mat drop cloth that can be folded easily and stored in between jobs.

Datasheet

Download datasheet

No manual available.

Reviews