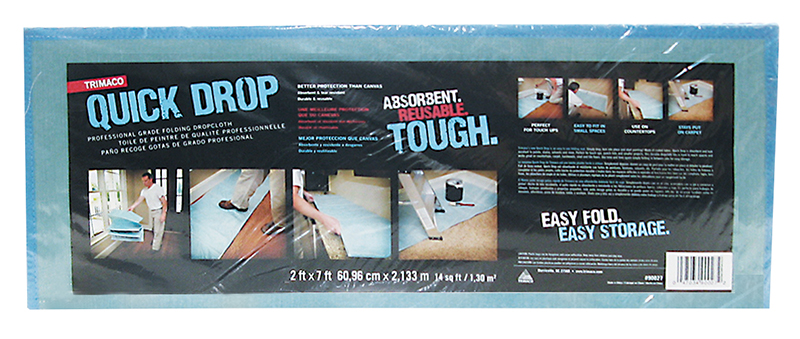 TRIMACO Quick Drop Folding Mat Dropcloth
---
Absorbent and impenetrable.
Trimaco's Quick Drop is a folding mat drop cloth that is easy to handle and maneuver. Its absorbent and leak resistant design makes it the perfect protection for touch ups, punch lists and smaller projects.
Professional grade. Easy fold & storage. Just drop and kick into place.
Description
Datasheet
Reviews
Product information
Absorbent and impenetrable.