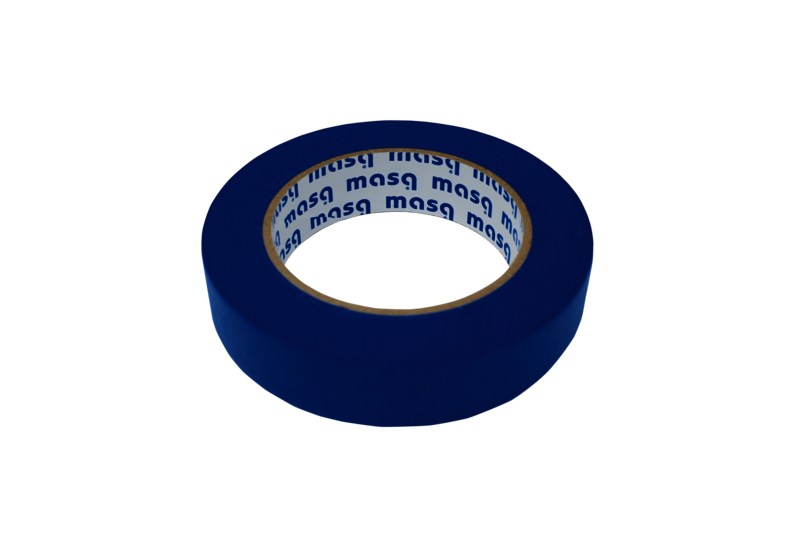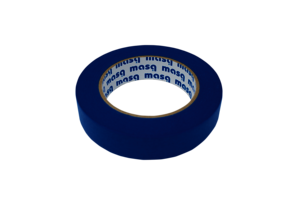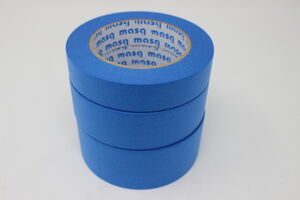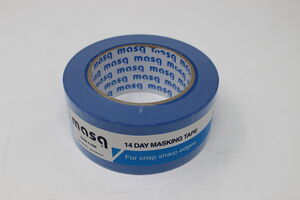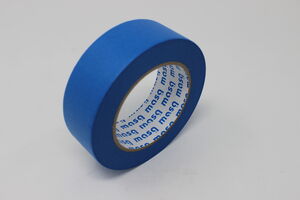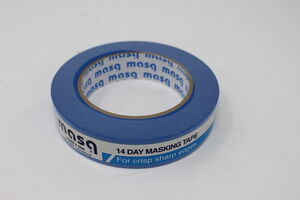 14 Day Masking Tape
---
For crisp sharp edges



Special crepe tape for crisp sharp edges with all types of paint work. 14 Day Masking Tape is recommended for use on multiple surfaces and can be applied indoors as well as outdoors. UV resistant up to 14 days.
Please see the masq painters & masking tape guide for further information on some examples of suitable surfaces for each tape. Download the datasheet below.
Description

Product information

Thin special crepe paper for sharp edges

Removes cleanly leaving no residue

High moisture/humidity resistance

Strong tear-resistant paper

UV resistance: 14 Days

Temperature resistance: Up to 60°C

Use: Interior + Exterior

Available in 3 sizes; 25mm (1"), 38mm (1 ½"), 50mm (2")

Datasheet

Reviews (8)

There are 8 reviews for Red Painters Tape

Simon

29 November 2019 16:30:47

---

Versatile tape

Also now used the red tape on freshly painted interior walls to gain a straight line in middle of wall. It didn't pull or mark freshly painted walls. Brilliantly versatile and definitely my go to tape.

David

29 November 2019 16:30:47

---

Red external tape

If you're not using this for your external work you must be mad! No bleed on the tape and after a few days on leaves no marks behind! Worth stocking up on

Matt Harrison

29 November 2019 16:30:47

---

Love this stuff

I tend to use the red mostly and it's great. I've used gold and red too which are also excellent.

Simon T

29 November 2019 16:30:47

---

Best tape around!

Used this tape on exterior upvc,superb with no bleed and no residue left after a couple of days in place,bullet proof tape!

Ben

29 November 2019 16:30:47

---

Masking Tape

Excellent tape, got sent a sample from the facebook mail out and used it on an exterior project. I was not disappointed.

Jonathan

29 November 2019 16:30:47

---

Masq Red Painter's Tape

The red painters tape is an excellent product. It rolls off the roll neatly with no tearing or shedding. On exterior surfaces it maintained its adhesion for 10 days with minimum uv exposure. On the interior surfaces it maintained a clean edge when painted with water based paints and left no residue once removed.

Chris Georgiou

29 November 2019 16:30:47

---

MASQ Red Tape

This tape is everything you need for a high tack tape. It stuck to any surface that any other normal tape wouldn't have stuck to. On this occasion, I used this for an exterior job on brick work to create a sharp crisp line either side of a terrace house. This done the job perfectly and didnt come unstuck for a whole week until i peeled it off which left me with sharp lines and no bleeds. Very impressed and will be my go to for when I need a high tack tape. Another great tape to the MASQ collection.

Adam Featherstone

29 November 2019 16:30:47

---

Red painters tape

This tape is brilliant for the hard to stick surfaces standard tapes can't stick too. I use it for glass, plastic trim that was covered in fresh plasterer for spraying, and it holds in place perfectly. It leaves clean sharps lines on removal. If your looking for a tape that hold in place for tricky surfaces inside and out this is the tape for you!